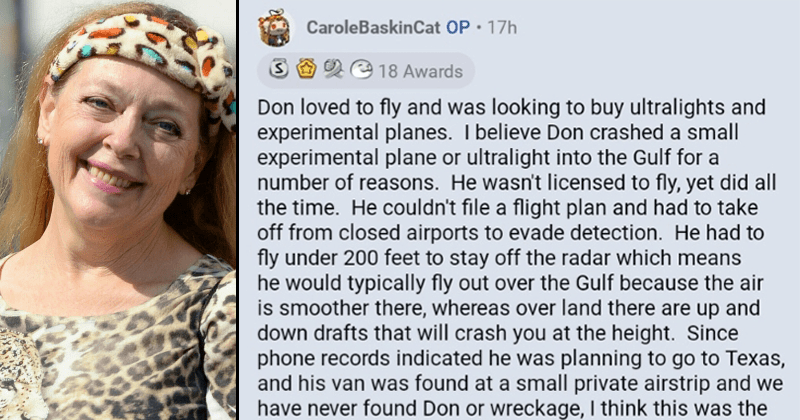 With the combination of a mysterious past and an all-consuming love for flower crowns and big cats, it's fair to say that Carole Baskin is a colorful character. Appearing on our screens as the arch rival of the eponymous Tiger King last year, she made a name for herself as a staunch supporter of the animals she loved — and as a possible murder suspect.
Ever since the true crime series went viral, viewers have pondered whether Baskin had a hand in the odd disappearance of her second husband, Don Lewis. She has long denied Joe Exotic's claims that she murdered him and fed him to her cats, and in a recent AMA she explained what she thought had happened to him.
Explaining his love of flying and suggesting that he may have crashed a light aircraft, not everyone was convinced. However, others had some convincing theories as to how he may have perished after hearing Baskin's opinion. While they don't involve spousal homicide, they're still fairly dark. Whatever the truth is, there's no doubt that it isn't pretty.