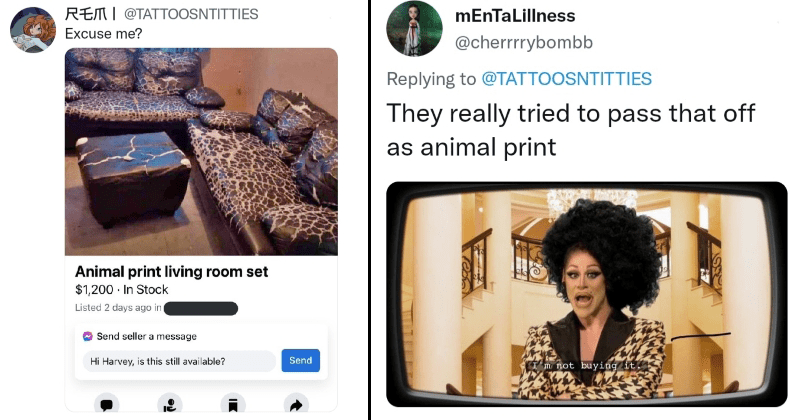 The wonders of online shopping are many, but there's no denying that it can be a risky business. Those sneaky late night shopping sprees on Wish, or those last minute eBay deals can seem very different to the pictures when you finally get to open up the box.
There are plenty of deceptive sellers out there, but usually they're a bit more sophisticated than the one found by @TATTOOSNTITTIES. She recently took to Twitter to share an unbelievable find on Facebook Marketplace, where somebody appeared to be passing off an extremely worn and tattered leather living room set as "animal print". To add insult to injury, they came with a hefty $1,200 price tag.
It comes as no surprise that people ridiculed the seller, although some also respected the hustle. It seems unlikely that they were fooling anyone with that description, unless they had really, really bad eyesight.