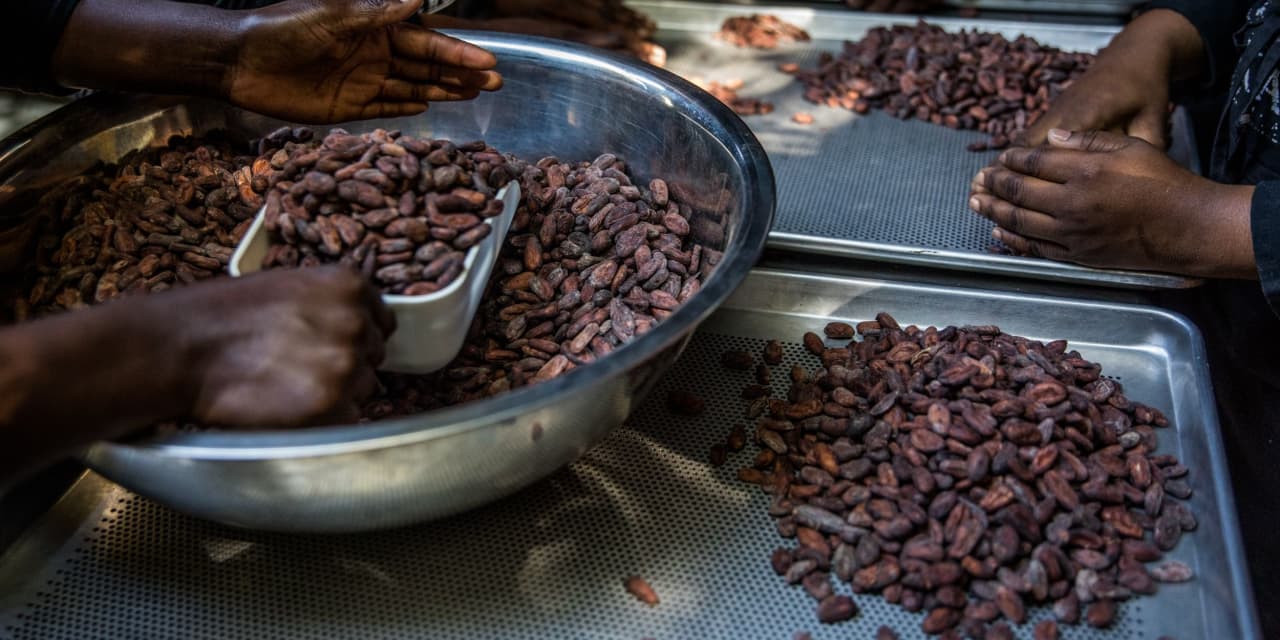 Cocoa and coffee futures suffered declines of more than 3% on Tuesday on concerns about demand for the commodities sending prices for cocoa to their lowest settlement since early November.
"Cocoa has been going down on European COVID concerns," Phil Flynn, senior market analyst at The Price Futures Group, told MarketWatch.
"Europe is a big consumer and we saw a big decline in demand when COVID hit," he said. Now there are growing fears surrounding another wave of the virus, so that's weighing on prices, he said.
The most-active May cocoa contract CCK21, -0.43% CC00, -0.43% fell by $89, or 3.7%, to settle at $2,347 per metric ton on the ICE Futures U.S. exchange. Prices registered their lowest finish since Nov. 6, 2020, according to FactSet data.
Coffee futures were also down sharply, with the May contract CCK21, -0.43% KC00, +0.08% losing 4.5 cents, or 3.5%, to end at $1.23 a pound. Prices settled at their lowest since Feb. 11.
Demand concerns have hit coffee as well, said Flynn. "The Brazilian real has hit a weak spot and even though there are concerns about a smaller crop in both coffee and cocoa, the mood is negative along with the wider commodity sell-off" on Tuesday.