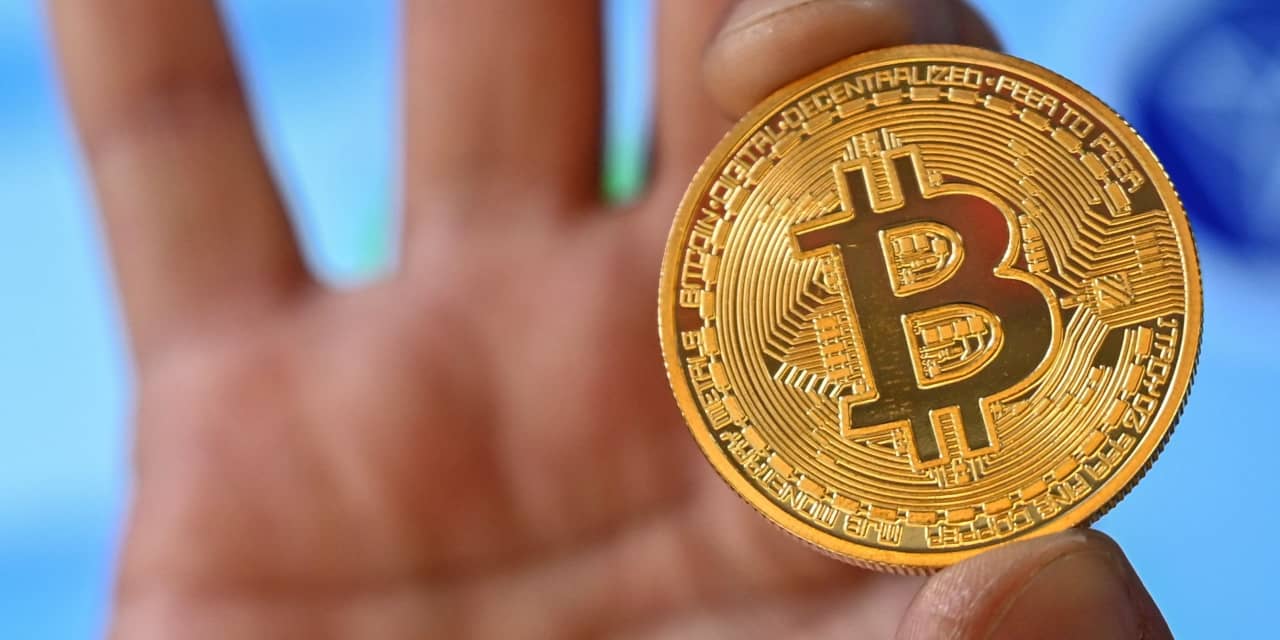 Bitcoin prices were headed for a sharp weekly rise on Friday, even as the cryptocurrency was facing some negative headlines tied to a major trading platform.
Binance Holdings Ltd., the largest crypto exchange by volume, according to CoinMarketCap.com, was being investigated by the Commodity Futures Trading Commission to determine whether U.S. residents breached securities law by trading derivatives on the exchange, according to a report from Bloomberg News on Friday, citing people familiar.
Binance hasn't been accused of any wrongdoing and the investigation may lead to no action.
Binanance co-founder Changpeng Zhao has said that the platform adheres to U.S. rules and "has a strong controls to prevent its customers from laundering funds."
Meanwhile, bitcoin prices BTCUSD, -1.81% were off 2.1% at $56,601, but the crypto asset was up around 16% so far for the week. It has risen 95% so far in the year to date.
In other crypto assets. Ether ETHUSD, -5.06% on the Ethereum protocol was down 4.4% on Friday but headed for a weekly rise of 14% at $1,745, as NFTs continue to gain traction in market.
Nonfungible tokens, which use blockchain technology to authenticate ownership, have exploded in interest, as a digitized work of art created by the artist known as Beeple sold at Christie's Thursday for nearly $70 million, a record amount for a new art form involving the cryptographic technology known as NFTs.
NFTs tend to be written atop the ethereum blockchain, which is known for its utility for smart contracts.