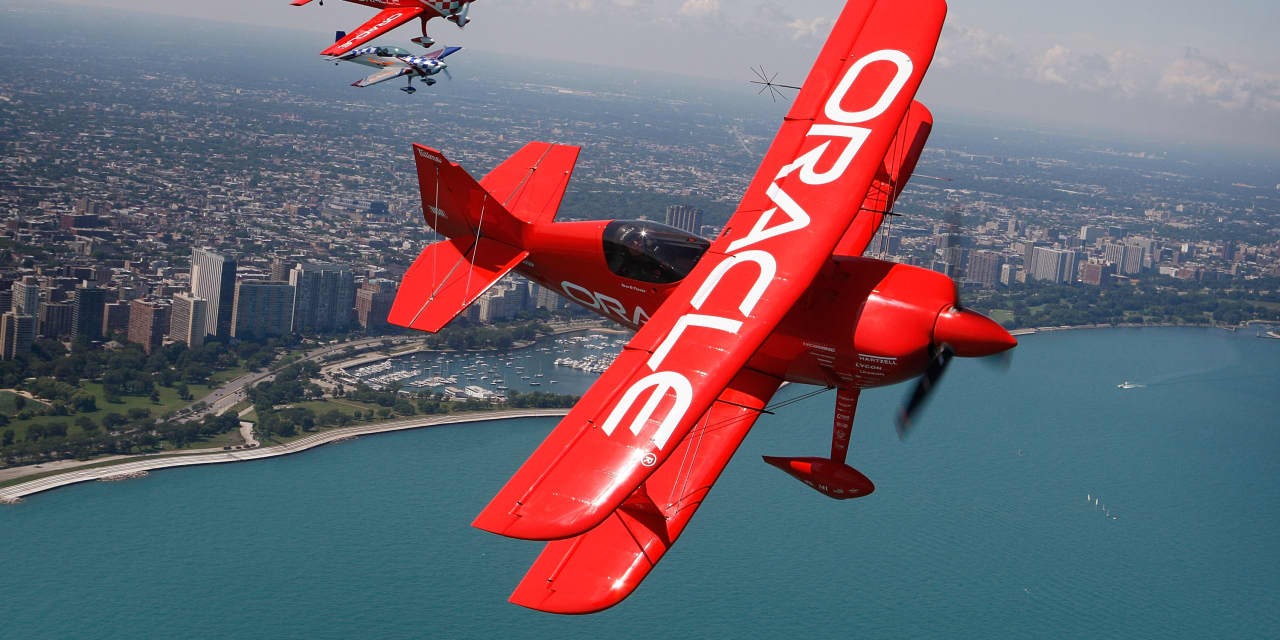 Oracle Corp. shares slipped in the extended session Wednesday even after the database-software company reported that earnings nearly doubled from a year ago and results topped Wall Street estimates.
Oracle ORCL, -0.72% shares declined 3.3% after hours, following a 0.7% in the regular session to close at $72.12.
For the fiscal third quarter, Oracle reported net income of $5.02 billion, or $1.68 a share, compared with $2.57 billion, or 79 cents a share, in the year-ago period.
Adjusted earnings, which exclude stock-based compensation expenses and other items, were $1.16 a share, compared with 97 cents a share in the year-ago period.
Revenue rose to $10.09 billion from $9.8 billion in the year-ago quarter.
Analysts surveyed by FactSet had estimated earnings of $1.11 a share on revenue of $10.07 billion, based on Oracle's forecast of $1.09 to $1.13 a share last quarter.
"Subscription revenue now accounts for 72% of Oracle's total revenues, and this highly-predictable recurring revenue stream, along with expense discipline, are enabling double-digit increases in non-GAAP earnings per share," said Chief Executive Safra Catz in a statement.