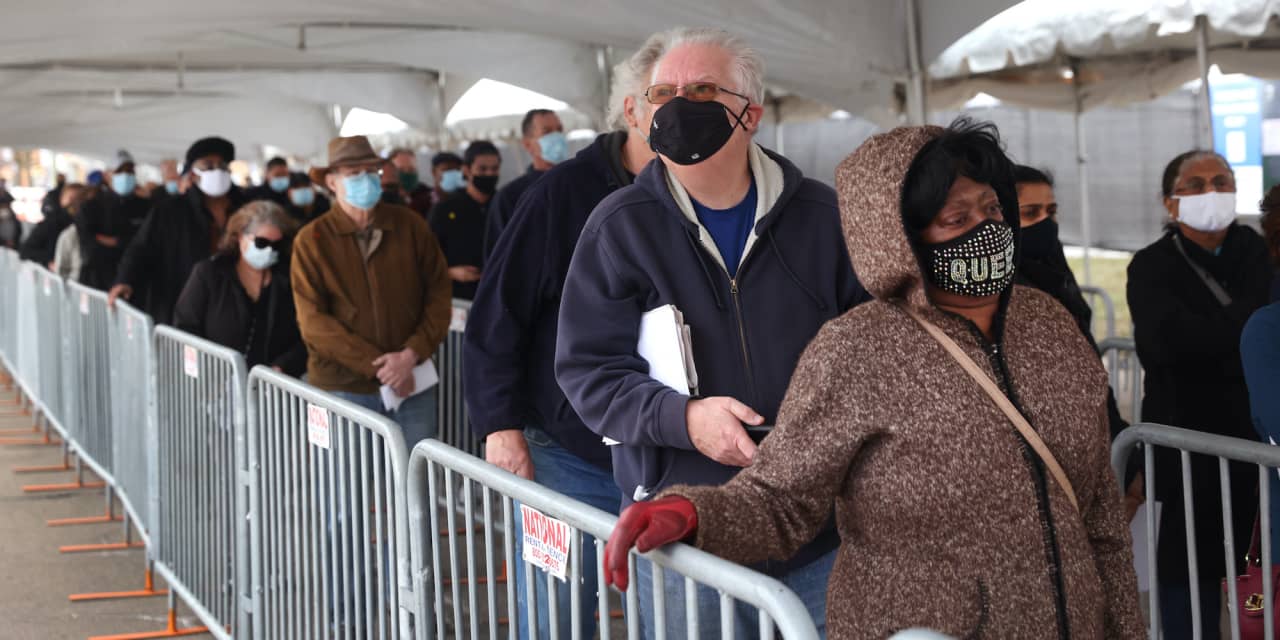 The numbers: The initial reading of consumer sentiment jumped to 83 in early March, according to an index produced by the University of Michigan.
That is the highest level in a year.
Economists polled by the Wall Street Journal had forecast the index would rise to 78.9.
What happened: The index of current economic conditions rose to 91.5 in early March from 86.2 in the prior month.
The index of longer-run expectations rose to 77.5 from 70.7 in February.
Big picture: Anticipation of the $1,400 stimulus checks in the Biden relief package fueled consumer confidence, UMich researchers said. Release of the checks this weekend should boost sentiment further in the final reading at the end of the month. Sentiment is improving as COVID-19 cases retreat and more Americans are vaccinated.
Market reaction: Stocks were mixed on Friday with the Dow Jones Industrial Average DJIA, +0.44% higher but the tech-heaving Nasdaq Composite COMP, -1.46% down sharply on higher long-term interest rates.