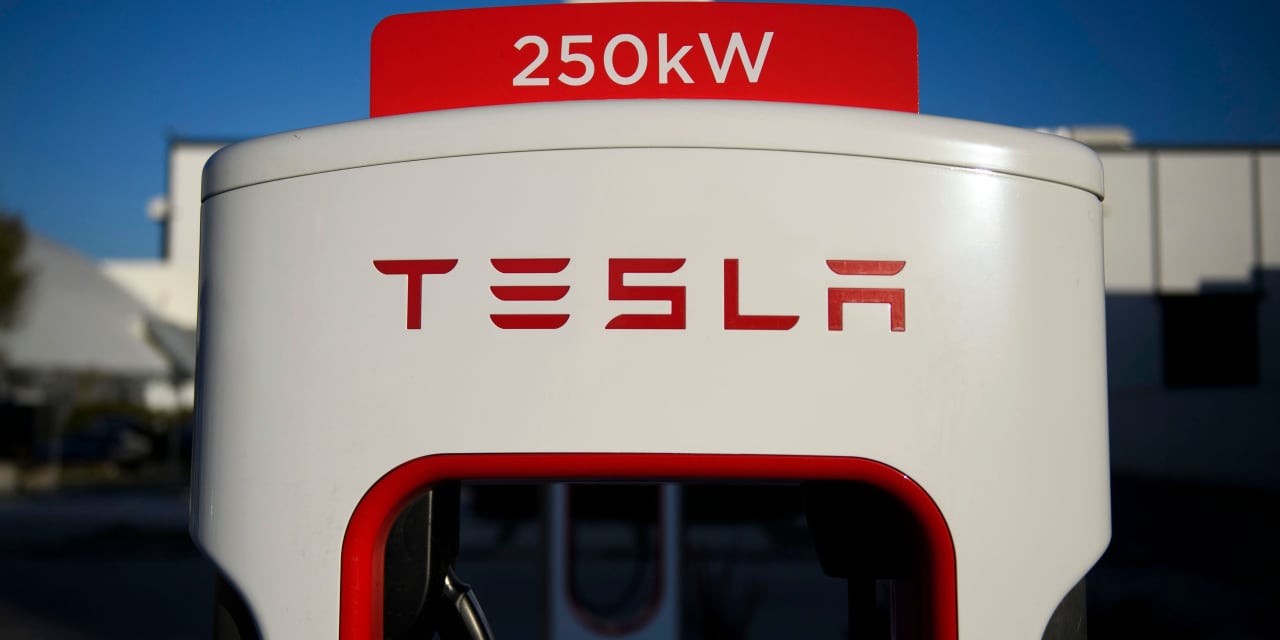 Tesla Inc. shares rose the most in one day since February 2020, snapping a five-day losing streak on the back of upbeat car sales in China.
Tesla TSLA, +19.64% stock ended Tuesday up 19.9% at $673.58, its highest close in a week and largest one-day percentage advance since Feb. 3, 2020.
It was also its third-largest one-day percentage gain on record. Tesla was the best performer in the S&P 500 index SPX, +1.42% Tuesday and the index's third-most active. It was the best performer in the Nasdaq 100 NDX, +4.03% and second-most active stock in that index.
The losing run had helped wipe more than a quarter of a trillion dollars off the company's market cap in a little more than a month.
Tesla has also been in a bear market, or at least 20% off recent highs, since February, a situation that some on Wall Street pinned on its bet earlier this year on bitcoin BTCUSD, +4.65%.
Tesla shares have gained 454% in the past 12 months, compared with an advance of 41% for the S&P 500.