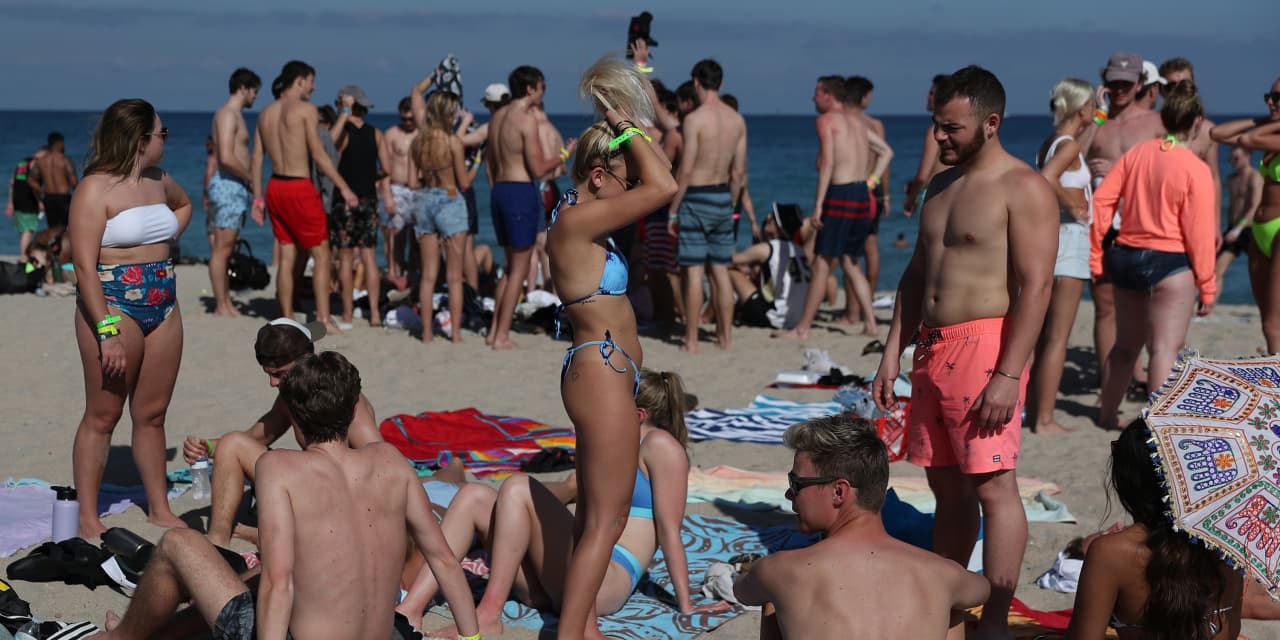 Over 1.28 million people moved through U.S. airports on March 11, according to data released by TSA — the third-largest number of people to pass through airports in the U.S. since March of last year.
As some Americans are set to travel for spring break, some in those destination cities are concerned about the amount of people that could be coming to their city. At the top of the list is Miami, Florida.
"We're seeing too much spring break activity," Miami Beach Mayor Dan Gelber told CNN on Sunday. "We've got a problem with too many people coming here. We've got a problem with too many people coming here to let loose."
Orlando Mayor Buddy Dyer also urged that Florida travelers be cautious in the weeks ahead.
The news that Americans are flocking to Miami comes just days after the Miami Beach Police Department had an incident with a spring-breaker that resulted in injuries for two police officers.
Police officers tried to break up a crowd of more than 200 people that was blocking traffic, smoking cannabis and carrying around open containers, according to a police report released Saturday.
South Beach resident Kevin Green spoke to the Miami Herald about the 200-person gathering on Saturday.
"People were just having fun in that general area," Green said. "It looked like people were doing Snapchat videos."
The Associated Press contributed to this report.